Small classes, dedicated staff, and an accredited curriculum are what you will experience at CPCA. Most importantly, you'll find CPCA to be a school where the students care about their education and each other. The Classroom Overviews describe the learning environment of each classroom, the daily schedule, as well as introducing you to the qualified teachers. Specific information about the accredited curriculum covered at CPCA is provided. Also, being prepared to learn is as important as learning itself. Print out your supply list before school begins to stock up and then reference it throughout the year.
All of our special days, field trips and programs are listed on the school calendar.
College Park Christian Academy uses Jupiter Ed for our student management system that includes attendance and grades.  Parents can sign up to receive notices or log in to view their child's progress.
Click on the Jupiter Ed logo below to visit the log in page.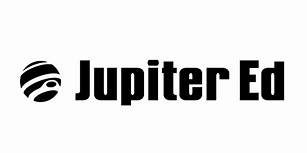 Goals for curriculum in Seventh-day Adventist Schools
1. Acceptance of God – Surrender one's whole life to God; develop a relationship with Jesus Christ; and allow the Holy Spirit to work in one's life.
2. Commitment to the Church – Desire to know, live, and share the message and mission of the Seventh-day Adventist Church.
4. Interpersonal Relationships – Develop a sense of self-worth, skills in interpersonal relationships, an understanding of the responsibilities of family membership and ability to respond with sensitivity to the needs of others.
4. Responsible Citizenship – Develop an understanding of cultural and historical heritages, affirm a belief in the dignity and worth of others and accept responsibility for local, national and global environments.
5. Healthy Balanced Living – Accept personal responsibility for achieving and maintaining optimum physical, mental, and spiritual health.
6. Intellectual Development – Adopt a systematic, logical, and biblically-based approach to decision-making and problem-solving when applied to a developing body of knowledge.
7. Communication Skills – Recognize the importance of effective communication and develop the requisite skills.
8. Personal Management – Function responsibly in the everyday world using Christian principles of stewardship, economy, and personal management.
9. Aesthetic Appreciation – Develop an appreciation of the beautiful, both in God's creation and in human expression, while nurturing individual ability in the fine arts.
10. Career and Service – Develop a Christian work ethic with an appreciation for the dignity of service.
Curriculum Standards
We follow the standards for Adventist Education.  To view the standards click here.