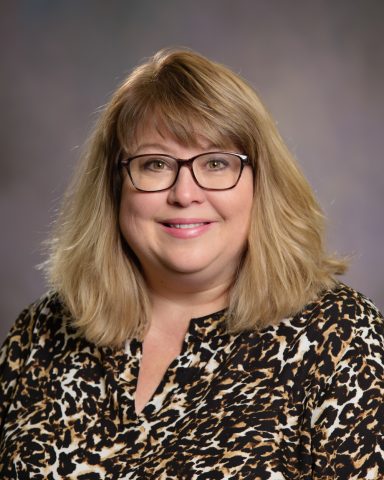 About Sandra Blackburn
Mrs. Blackburn began her teaching career 30 years ago at Meadow View School in Trenton, New Jersey teaching grades 3-5. She taught there for eight years and also completed a Master's degree in Counseling, with an emphasis in school counseling, during that time. Eighteen years ago she began as a principal/teacher at CPCA and continued in that capacity for fifteen years.
It was then that Mrs. Blackburn and her husband, Steven, adopted three children, Nate, Chrissy, and Jonny; and she decided to scale back her school duties to being a classroom teacher so she could have more time for her family.
In her spare time, which greatly decreased after the children arrived, Mrs. Blackburn enjoys reading, writing, and watching movies with her husband. She also enjoys spending time with her children.
Mrs. Blackburn's Teaching Style
Mrs. Blackburn believes that every child has potential and that each one should be encouraged to do what he/she can. She understands that each child is an individual and strives to help each one on a level that is challenging, yet one at which they can be successful.
Her classroom is well-managed, because children learn best when they know what the boundaries are and feel safe. She uses a variety of methods to help engage students in the learning process.
Not only is it important for children to learn academics, but it is also important to develop good characters. Mrs. Blackburn feels that she is very fortunate to teach at a Christian school where she can bring God into the classroom every day and help students learn how special they are to the One who created them, and in turn, how to serve others.